[NEWS] This is an auto-generated post based on our gamebot.
—
RAGE 2's TerrorMania Expansion Is a Cursed Twist on the Wastelands, Out Next Month
Published at 2019-10-31 17:10 by PushSquare News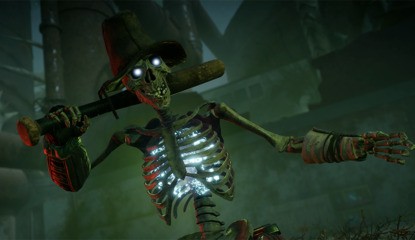 RAGE 2 is back once again with another slice of downloadable content to give those still playing the game something else to do for a handful of hours. Titled TerrorMania, it is pitched as an alternate take on the wastelands that are full of curses and twists. It's out on PlayStation 4 next month on 14th November.
Much like…
. . .
Read the full article here. This article was originally posted in PushSquare.